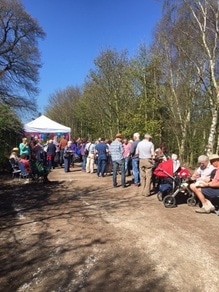 ---
Gresford Summer Festival
Wrexham's Green Spaces project
WOODLAND TRAIL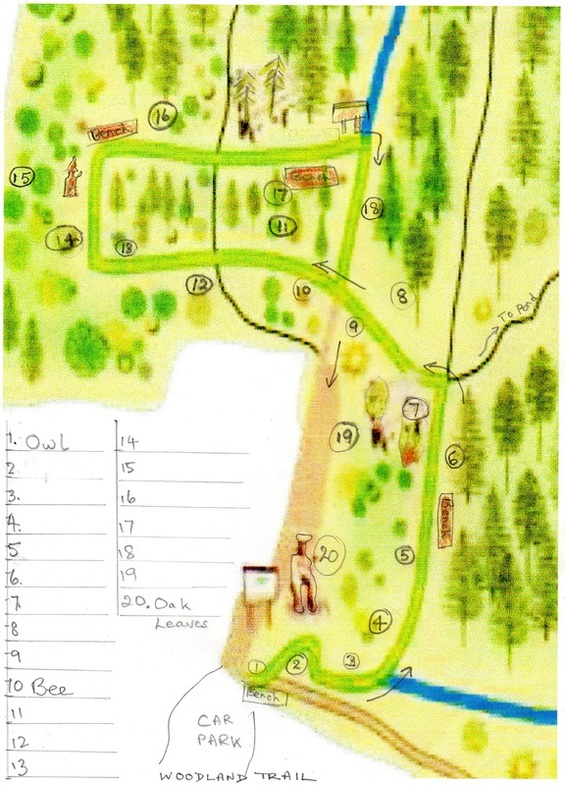 ---
GREEN FLAG AWARD

MAES Y PANT has been awarded prestigious 'Green Flag' status, in recognition of the success of the project in terms of Welcome; Health and Safety; Cleanliness; Sustainability; Conservation; Community Involvement; and Achievements since the project started six years ago. Maes y Pant is one of the very few community owned and managed sites throughout the UK to have achieved this status, and the success is in large part due to the efforts and hard work of all the volunteers who give freely and generously of their time and energy in order to make Maes y Pant a place for relaxation, and enjoyment for the whole community.
Our thanks to all our volunteers for helping us to achieve this status.


PROJECTS IN THE ARBORETUM AREA

Back in May, world champion tree-carver Simon O'Rourke came on site to reduce the stump of a tree near Whiteway Drive entrance to Maes-y-Pant, that blew down in storms around 12 years ago. The intention was to leave around 10 feet into which Simon was to carve a wizard. Unfortunately on the day, it was discovered that the stump was diseased therefore unsuitable for the purpose. This week the alternative scheme takes place, and this sees Simon carving a wizard in his workshop, and the carving will be secured to a stump in the arboretum on 14th or 15th July depending on weather conditions. The wizard has been named 'Gwydion', which translates as 'born of trees' which seems a very appropriate name we think. Funding towards the cost of this project has been provided by the Community Foundation in Wales, and came via the Asda carrier bag fund.
We hope to have the clay plaques designed by Edward Fleming displayed in the arboretum very soon. Edward was a winner in our Young People's art and design competition last summer, and his designs of 20 plaques depicting wildlife that can be found in Maes-y-Pant have been cast ready to be hung in the trees to form a trail.
So some changes to the area, which we think will enhance your enjoyment!
​Once the projects are in place, do please let us know what you think.



PLANT SALE AND COFFEE MORNING SATURDAY 21ST MAY 2016
Please come along and join us for our annual fund-raising event on Saturday 21st May
in Church House, Gresford (LL12 8RG) . Admission £2, accompanied children free.
Tea, coffee, juice, scones, teacakes, biscuits included.
​There will be (as you would expect!) a plant stall: also cake stall, bring and buy stall, and a raffle.
Proceeds for benefit of Maes-y-Pant projects and running costs.

Thanks to everyone for your support - we raised almost £400 for Maes-y-Pant funds!
​


FRIENDS OF MYPAG 3rd ANNUAL Meeting 11 April 2016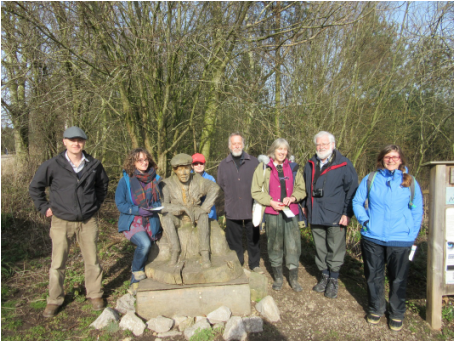 ---
---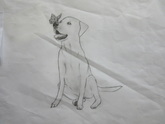 ---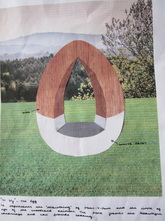 ---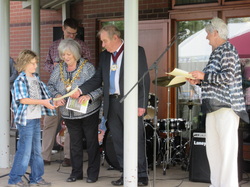 ---
LOCAL CHILDREN HELP WITH PLANTING AND INVESTIGATING OUR NEW POND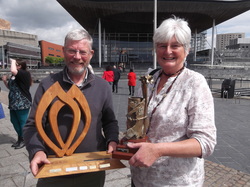 ---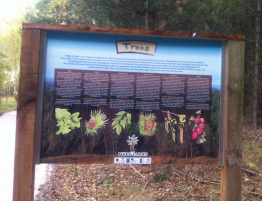 ---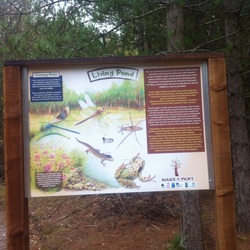 ---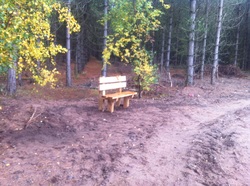 ---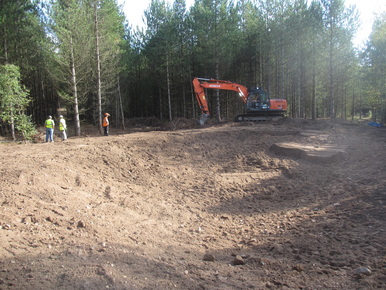 ---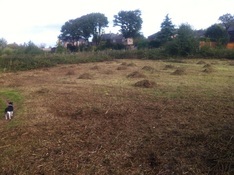 ---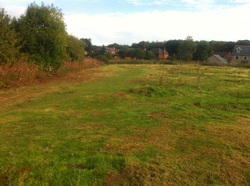 ---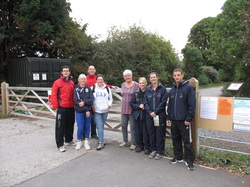 ---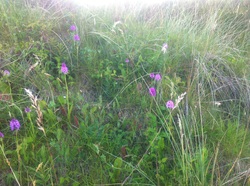 ---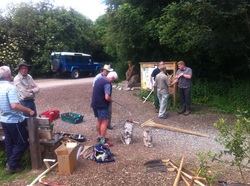 ---
LLOYDS BANK COMMUNITY FUND VOTING SUCCESS

THANK YOU to everyone who voted for our Maes-y-Pant pond project in the Lloyds Bank funding competition. Voting closed on 1 November, and it was announced on 26 November that by a very, very narrow margin MyPAG came in second place out of the four local entrants, which means that we will receive an award of £3000 from the Lloyds Bank Community Fund to enable us to create a wildlife pond in Maes-y-Pant.
Every vote was important - this was a real community effort and MyPAG is very grateful for your support.
We are really looking forward to creating the pond, and expect work to commence in January. We hope that we will have the support of interested community volunteers to help with the project.
Two of our members recently went on a 'Pond Workshop', funded in part by Environment Wales, and are very keen to get started on the project. We also appreciate the support of MP Ian Lucas who visited the quarry to see general progress, and take a look at the site of the proposed pond.
CALON FM ... Special thanks to our very good friend Dave Williams of Calon fm for giving us some air time yet again today - our third broadcast about the Maes-y-Pant project. Hopefully the broadcast will generate a few more votes towards our Lloyds Bank Community Grant application for the £3000 funds to create a wildlife pond in Maes-y-Pant. And we were allowed to indulge in choosing a special piece of music of our choice ...... a bit of Led Zeppelin and a bit of Bill Withers, along with, very appropriately, Lou Reid's 'Walk on the Wild Side'. Great hour, thanks, Dave!
WILDFLOWER AND BLUEBELL PLANTING
We are approaching 'Keep Wales Tidy' for a grant to buy wildflower seeeds and bluebell bulbs, and hope to work with local schools and youth groups to grow the seeds and plant the bulbs over the winter / spring, ready to plant out when appropriate. 'Keep Wales Tidy' and Shane Hughes have been very supportive of our project, and their support is greatly appreciated.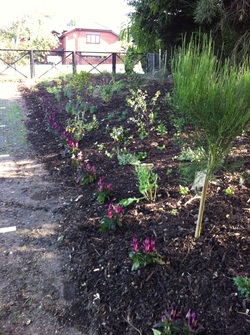 ---
FOOTPATHS We hope to get a finer, smoother surface laid onto the 'all abilities' footpath to make the experience smoother and easier for users. We also hope to hold a 'Volunteer Day' to sweep off the loose stones on the rest of the footpaths and make the surface more comfortable for users. There will soon (date to be advised) be a Volunteer Training Day led by North Wales Wildlife Trust, for volunteers to be trained on safe use of the bruchcutter, strimmer and chipper/shredder. The training will take place on the top, informal footpath that was re-opened last year but has become overgrown during the summer: it should be accessible again very soon and now that we have equipment available the overgrowth shouldn't be a problem in future.
Provided, of course, that we have sufficient volunteers to share the work!

BENCHES We are siting two more benches around the quarry, one at the top end of the 'all-abilities' footpath, and another close to the main gate. If you would like to sponsor a bench, we still require a volunteer to sponsor the one at the main gate.
Please contact trevorbritton@btinternet.com Tel 01978 855266 for further information.

GRANT FUNDING
As a voluntary organisation, we are very dependent on the goodwill of people who generously donate their time and energies to develop Maes-y-Pant. There are many, and their efforts are very greatly appreciated. We have also been very fortunate to have the active support of our local politicians, both local councillors Mike Edwards and Andrew Bailey, our AM Lesley
Griffiths, and MP Ian Lucas.
However we could not manage without the generosity of grant funding, and funders - and grants from numerous sources.

Heartfelt thanks to all our volunteers and funders!
VOLUNTEER DAY JULY 7th 2013 - Thanks to everyone who came along and lent a hand for this exercise. It was a very hot day, and those who took part did a great job back-filling the steps to the viewing point.

VISITORS
Great to see the quarry being used by pupils from St. Peters School Rossett, and local Brownies and Rainbows. Have fun!

FIRST AID COURSE
Thanks to those who signed up to do a First Aid course ... Eight of us duly attended the First Aid course organised at Groundwork Trust, and once our certificates are delivered, we have eight qualified first-aiders. Thanks to Lou and Groundwork, and to Environment Wales who substantially funded the course for us. It was an excellent course - If you would like to be considered for a future course please contact us via the website and we will see what we can do. We are dependent on grant funding to participate but if we have enough regular volunteers on the waiting list, hopefully this can be arranged!

SCOTTISH POWER AND B2C
What a fantastic job Scottish Power did to the front entrance of Maes-y-Pant! Really amazing, and in such a short time. And with such good humour .....
And thanks to Alison of B2C for facilitating the project for us. We are very fortunate to have the benefit of such great people supporting us.
The work was carried out at no cost to MyPAG, and we are very grateful for this support which will improve the area for all users.


It's early March and we're delighted that the footpaths are now complete; nine benches have been sited; a new main gateway, 'A' frame and fence constructed at the Pant Lane entrance as well as and 'A' frame and fence at the Whiteway Drive entry. The splendid quarryman from Simon O'Rourke now sits wearily at the main gate on a purpose-made plinth, and three very colourful and informative interpretation boards have been sited at the three main entry points to Maes-y-Pant, designed by Jo Dansen with drawings from pupils of All Saints Gresford and Marford Rofft Schools.
Volunteers have helped to clear and re-open an informal footpath running from Pant Lane entrance along the top of the quarry to the Viewpoint, where a panorama board has been constructed.


---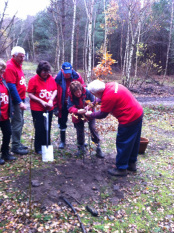 ---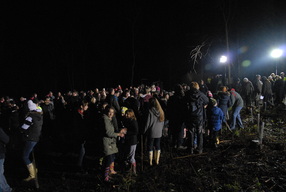 ---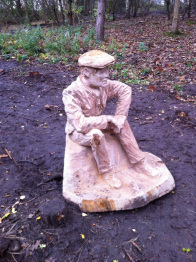 ---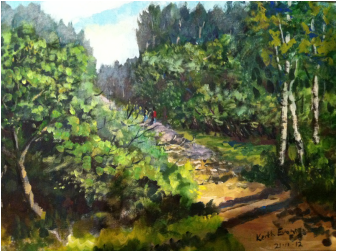 ---
Our thanks to Dave Williams and Calon FM for inviting us along to take part in their Community Focus broadcasts last November (2012) and in March 2013. Dave interviewed Chairman Trevor Britton and Sue Kelly and enabled them to share the project and progress with listeners from throughout the Wrexham area and beyond. And for good measure played some of their music requests too!
IF YOU HAVE ANY OLD OR INTERESTING PHOTOS OF THE SITE, PLEASE CAN WE TAKE COPIES FOR OUR WEBSITE, AND RECORDS?

Click on the 'contact us' button, or please scan and email pictures to quarrykelly@hotmail.co.uk
Our thanks to Kate Evans for some spectacular new bird and fungus photos on the 'Images' page, and to Roger Canton for photos on the night of the live broadcast to the BBC 'One Show'. Also our thanks for additional photos from Selwyn Bennett, and Sue Britton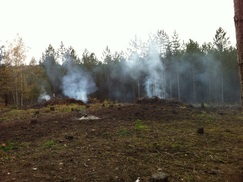 ---
CONTROL OF DOGS


CONDITIONS OF USE OF Maes-y-Pant

FUNDING ACKNOWLEDGMENTS
MyPAG wish to acknowledge and thank the following organisations for their financial assistance towards the improvement work to Maes-y-Pant
BETTER WOODLANDS FOR WALES (FORESTRY COMMISSION)
MERSEY WASTE HOLDINGS
GRESFORD COMMUNITY COUNCIL
CORY ENVIRONMENTAL TRUST
NORTHERN MARCHES CYMRU
BIG LOTTERY AWARDS FOR ALL
WREXHAM CFAP FUND
ENVIRONMENT WALES
FRIENDS OF ALYN FAMILY DOCTORS
TOYOTA CHARITABLE TRUST
MBNA INTERNATIONAL
IMAGE (Improve Marford and Gresford Environment)
WELSH CHURCH ACTS FUND
TARMAC HOLDINGS
KEEP WALES TIDY
SG ESTATES
B2C & SCOTTISH POWER
LLOYDS BANK COMMUNITY FUND
PROCTOR AND GAMBLE
FRIENDS OF MAES-Y-PANT, and ANONYMOUS DONORS